Eelpout Festival 35th Annual
February 07, 2014 by Trevor Rolfes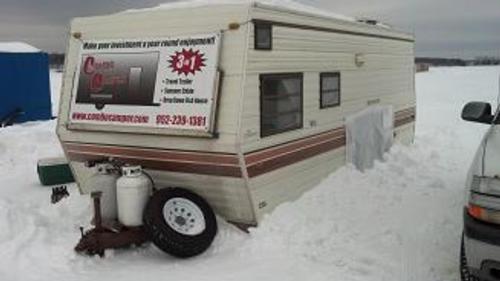 Out last weekend scouting and setting up for the 35th annual Eelpout Festival on 2/21-2/23 2014. No luck on Pout, but we found lots of Perch in 18' of water by 2nd point in Walker Bay. Have to find the pout! I think it's time to go deeper. Good Luck. If you see us out there stop and say hi.
Posted in: Fishing tips and spots
---
Reader Comments
0 Comments on Eelpout Festival 35th Annual
Would you like to comment?