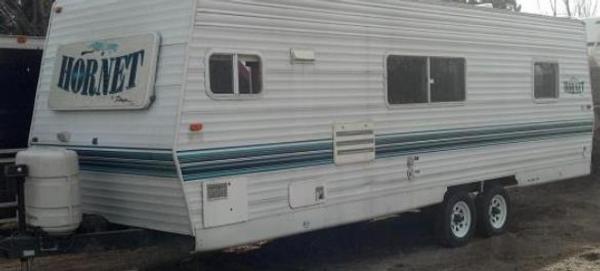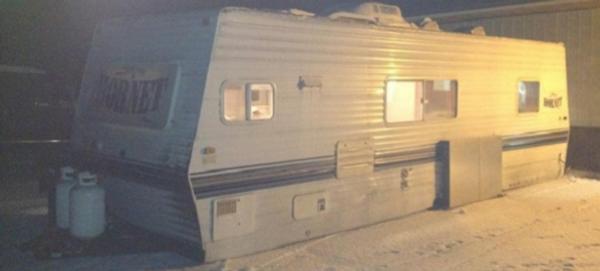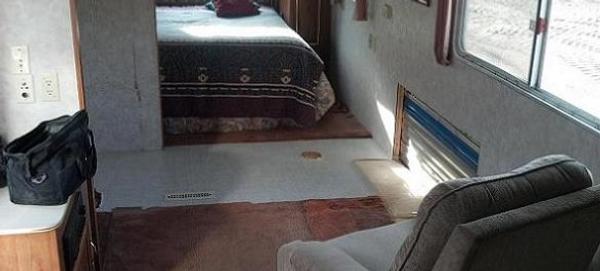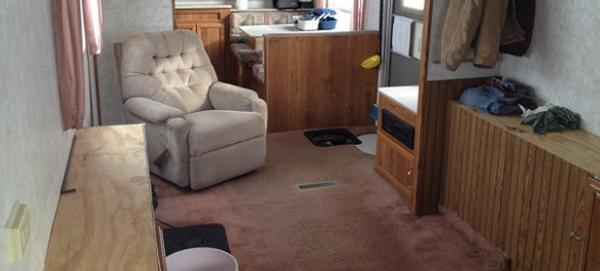 Combo Camper LLC | Making Ice Fishing Comfortable
Combo Camper LLC aims to save you money and space while still keeping the wonderful camping features you have come to enjoy. By installing one of these conversions on your camper it will enable you to lower your whole camper to the ice/ground like the name brand fishouses, without the name brand price.
This conversion allows you to turn your camper into your fish house to avoid the cost of buying an ice house, and using your camper year round saves the hassle and expense of storage in the off season. The features and quality of campers is higher than that of most fishouses, so using your camper as your fish house will keep you more comfortable when out on the frozen lake. With the use of trailer tongue jacks, you have the option to raise and lower your unit from inside the warm camper.